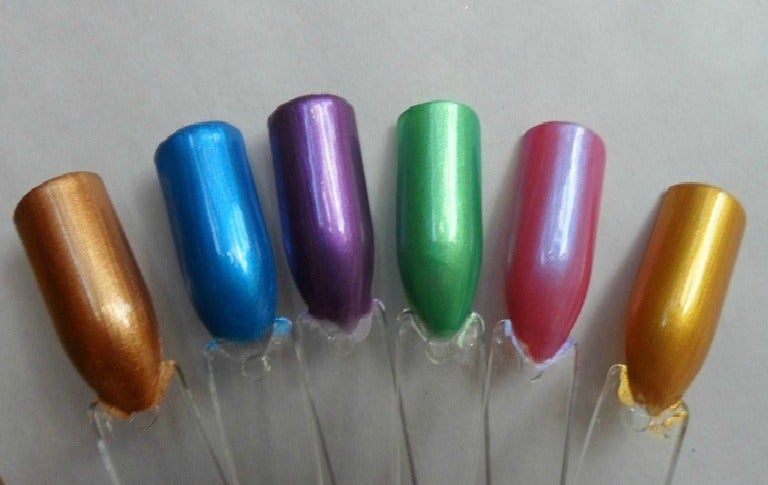 Pearlescent Pigments - BULK size available
$

48.00

$

8.00
Pearlescent pigments. These pigments are quite concentrated/highly pigmented. A little goes a long way. As an example, a 0.15g of pigment is enough to color a 15ml bottle. However, you can always add more for your desired effect.
Your choice of;
-Blue
-Green
-Purple
-Pink/Blue (duo color)
Swatches above are two-coats on a clear nail stick. Pigment was mixed with suspensions base. For different effects you can also add white base to the mix!
*Please excuse the polish spillage on some of the swatch sticks*
These are fine particles that may cause irritation to the lungs & eyes if proper ventilation and safety gear is not used. Please remember to use all safety precautions when handling pigment, and be sure to work in a properly ventilated area with appropriate safety wear.